Today's
Reimagined Monday
features one of those transformations that makes you go"
Wow!
".
The lovely and creative
Kathy
of
Petticoat Junktion
has an antique radio cabinet that had been pieced together over the years. It was pretty in its original state, but WOW!... painted with
Miss Mustard Seed's Milk Paint
it is a show-stopper.
Here are excerpts from Kathy's blog: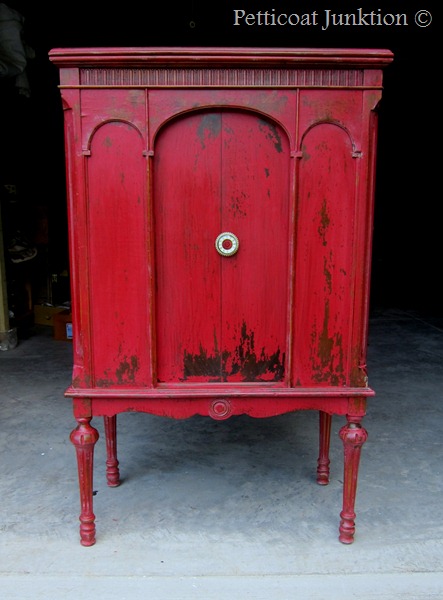 "She's a beauty if I do say so myself.
It was love at first sight with Miss Mustard Seed's Milk Paint in Tricycle. That's Marian's name for the red. And luckily Tricycle was one of the colors in my sample kit. I must be living right.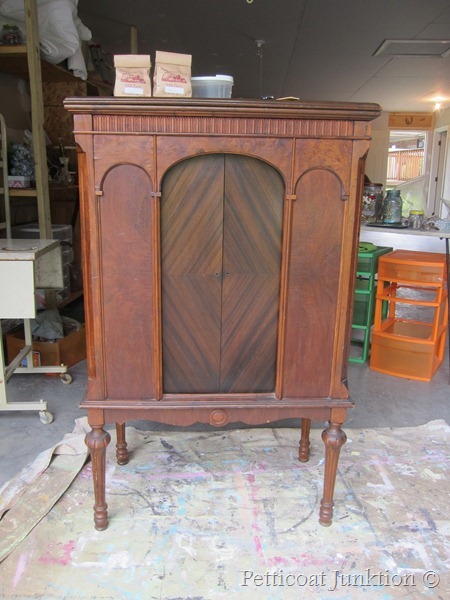 This radio cabinet usually sits in my living room. It's a great display piece for my vintage handmade quilts.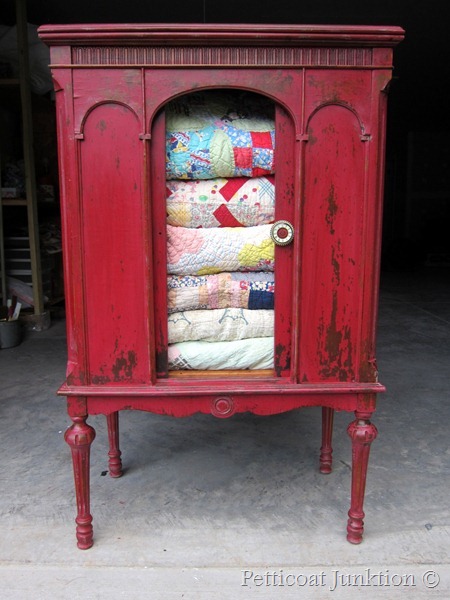 See, looks great with quilts in it!"
"I loved the way the paint just chipped off. The look is totally different from distressing a piece of furniture with sandpaper. I think the chippy paint makes the cabinet look more aged, as if the paint had been on there for years, versus the sanded distressed look. What do ya'll think about the chipping. I really think this is the look I've been going for with some of my paint projects but I just didn't get there because I was sanding the paint off.
What can I say, I just love this cabinet now."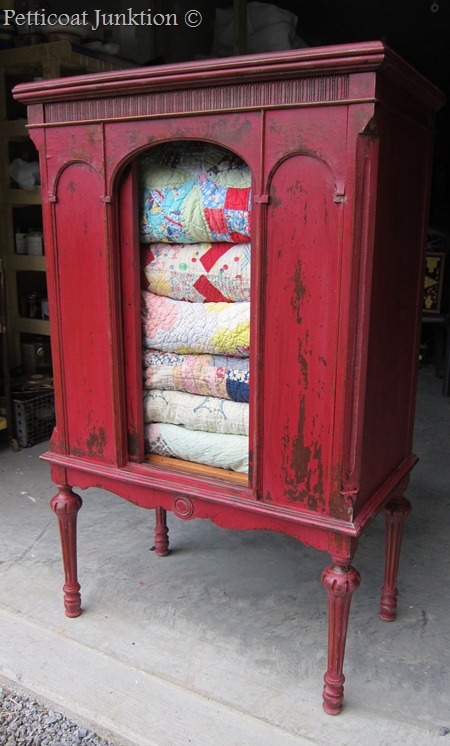 To read more about Kathy's experience using
Miss Mustard Seed's Milk Paint
, visit
Petticoat Junktion
.
Apple Box Boutique
Here is how to share your reimagined paint project at On the Apple Box:
Send us
a description of how you used
Miss Mustard Seed's Milk Paint
or
Annie Sloan Chalk Paint
to get from your vision to the reimagined piece, before and after pictures, pictures of your project in progress or a couple of it in its finished state, and you may be highlighted on our blog!
_______________________________________
We'd LOVE it if you shared our blog: