Anyone who knows the folks at
Apple Box Boutique
also knows we LUV us a good laugh... even a cheap, slapstick, falling down on the job chortle will suffice but rest assured, laughing is a priority. If you feel that way too, then you will love reading
Dream Home DIY
, a blog written by Michelle about her and her husband Justin's home reno trials and tribulations.
They are wacky and fun, and manage to make do-overs feel okay as they DIY their way to their vision for their newish abode. Following is Michelle's first attempt at painting with
Annie Sloan Chalk Paint
, and Justin's reaction to said project. Enjoy!
Annie Sloan Chalk Paint Transformations
"Annie Sloan chalk paint is literally EVERYWHERE right now;
So naturally Ive been dying to try my hand at it.
No priming, no prep sanding, limitless color mixing options, amazing distressing ability, low VOCs, easy cleanup...
And it can be used on furniture, floors, cabinets, walls...
Applied both indoors and outdoors...
On metal, wood, brick, concrete...
Are you serious? Where have you been all my life??
Just stop for a second and imagine the possibilities.
Well, a few weeks ago we spoke with Miss Patty Seaman from Classic Wall Finishes to get a bit more info on the product and after chatting with her, we knew it was a perfect fit for our home.
She is a HUGE wealth of knowledge and was oh so excited to talk about the paint. I really loved that. Not to mention she used to live in Virgina, so of course I immediately felt a bond with her.
Paris Gray, Louis Blue and Old White seemed like wonderful colors for us to start with so that's what we got.
Now Ive had an idea for a display piece on our new stenciled walls swirling around in my head for a bit.
Enter our $6.75 Goodwill find
(and some rough cut lumber. But more on that later)
Because the look we were striving for was a layered, weathered over time vibe
I painted a first coat of Paris Gray right over the dark stained mirror.
Next, a coat of Old White was applied directly on top.
I was able to do this within 20 minutes as the first coat had already dried.
Uh.Mazing.
A thin application of the Annie Sloan wax (allow to completely dry) and a bit of distressing with fine grit sandpaper...
We're in love.
In fact, Justin walked through the door and Mr. I Never Get Excited stated:
"Holy beep. That paint is the beep"
Yeah. It's that good
When distressing traditional latex paints, they tend to roll off.
Chalk paint wears off.
And that makes a huge difference.
Now to flank either side of the mirror, we wanted a distressed piece of white washed old lumber and I thought this would be the perfect time to try out another technique.
White washing
Note- This was "new" rough cut lumber when we received it.
We set them out in the driveway for about 3-4 months.
Mother Nature did the rest.
Dilute a bit of paint with a small amount of water and lightly drag your brush along the grain of your lumber.
Next, with a bit of patience, we hung everything in place on our pretty stenciled wall...
Voila!"
Update - The fork and spoon were purchased from Pier 1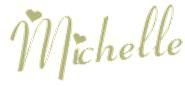 We think it turned out (as Michelle puts it)
Uh.Mazing.
Thanks for sharing your
ASCP
projects, Michelle!
Apple Box Boutique
Here is how to share your reimagined paint project at On the Apple Box:
Send us
a description of how you used
Annie Sloan Chalk Paint
to get from your vision to the reimagined piece, before and after pictures, pictures of your project in progress or a couple of it in its finished state, and you may be highlighted on our blog!
_______________________________________
We'd LOVE it if you shared our blog: